Celebrating 30 Years of Bringing International Understanding into the Homes of
American Families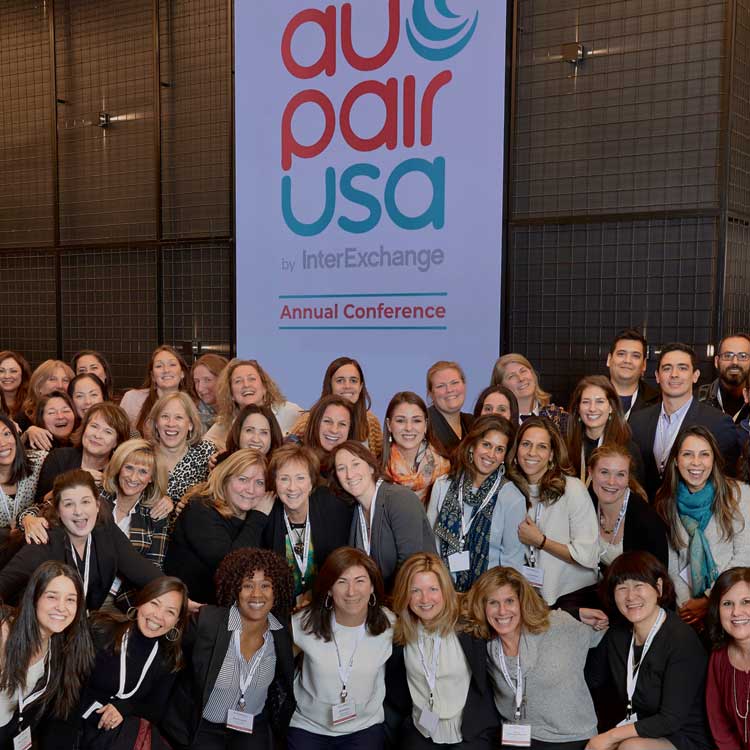 Since 1989, Au Pair USA has connected American families with international au pairs to create immersive, life-changing, cultural exchange experiences. We are proud to have been among the first group of U.S. Department of State-designated sponsors of this amazing program, as well as a founding member of the International Au Pair Association (IAPA).
It's been 30 years since we made our first au pair-host family connections, and we believe more than ever in the power of Au Pair USA's ability to bring international understanding into the homes of American families and communities across the U.S.A.
Our Impact, by the Numbers

60,000+American kids introduced to cultures of the world

20,000+International
au pair alumni

40+Countries
represented
Our History
In 1968, following their belief that living and working abroad should be a part of everyone's personal education, Uta and Paul Christianson began International Student Visitor Services, the organization that would become InterExchange. We celebrated our 50th anniversary in 2018.
When the U.S. Department of State created the Au Pair exchange program in 1989, Uta and Paul recognized the program as a perfect fit for InterExchange and its nonprofit mission, and Au Pair USA was born.
As a native of Germany, Uta believed that the European tradition of families hosting au pairs provides one of the most rewarding ways for young people to travel, experience a new culture and enhance language skills. She also knew that when young children are exposed to new cultures and learn new languages, it can have a transformative effect on their futures. Quality childcare has long been expensive and difficult to obtain in the U.S., and Uta believed that Au Pair USA would be a program with incredible mutual benefit for au pairs and host families alike.
Thirty years later, her vision has proved true. At Au Pair USA, we're motivated every day to help simplify the world of live-in childcare for thousands of American families, while creating friendships between au pairs and their host kids and parents that last a lifetime.
1968

International Student Visitor Services (ISVS) is founded

1973

ISVS becomes United States Student Travel Services (USSTS)

1986

U.S. Information Agency launches "pilot" au pair program.

1988

USSTS becomes InterExchange, Inc.

1989

1994

1998

InterExchange greatly expands its coverage of the USA and exchange opportunities to more families and au pairs

2010

Au Pair USA wins the IAPA Au Pair of the Year award.

2012

Au Pair USA launches online matching system to provide families and au pairs transparency into the matching process.

2014

Au Pair USA celebrates its 25th anniversary.

2019

Au Pair USA enters its fourth decade stronger than ever!